The goal of this book is to facilitate and democratize the creation of dashboard apps, so anyone that would like to interpret data can do so with just a few lines of code. Whether you're an aspiring professional, work with data on a regular basis, or just love to play with numbers, this book will give you the tools and education to harness the power of data.

Adam, Author and Online Educator
I've been teaching Plotly Dash for over two years on YouTube as @CharmingData. It is something I'm passionate about, which is why writing this book was a natural next step. I have an M.A. in Government and Conflict Resolution and currently work at Plotly.
To visit my channel: https://youtube.com/charmingdata
For consultation services: adam@charming-data.com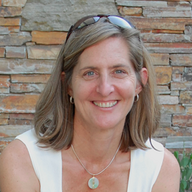 Ann Marie Ward, Dash enthusiast
After retiring from the corporate world, I discovered Dash when searching for a better way to analyze financial data. I was so awestruck with what's possible to create with Dash that it inspired me to learn Python, JavaScript and R.
I enjoy answering questions on the Dash community forum—especially from people new to Dash and to coding. I support open source projects and contribute to Dash by adding features, improving documentation and fixing bugs.
Find me on the Dash community forum and Github @AnnMarieW.
Chris, Computer Science Teacher
I love writing and teaching computer science. I have been fortunate enough to find a platform as a programming educator – during the last year, we've touched more than one million ambitious programmers through our programming education company FINXTER that I've been lucky enough to set up in 2018.
Feel free to join our free Finxter email academy with 20+ free email courses and 10+ cheat sheets about various topics in computer science and programming.
To visit my site: https://blog.finxter.com/email-academy/